No Upfront Cost
Submit Request in less than 30 seconds
Get in touch with us for immediate help
Our experienced lawyers will speak with you at your convenience
Our hassle-free steps help you connect with experienced lawyers immediately
We stand by your side and fight for your best interests
Our professional law team will get you results you deserve
What Our Clients Are Saying About Us
5 Stars by K.H.
Got my money fast and got more than I initially expected L.Clayton Burgess went right to work fighting for me. Great team! My case working was my attorney's priority. Very experienced and helpful staff.
5 Stars by M.T.
Their entire team is great. They answered my questions both face-to-face and by email ( for a quick response) and I understood the procedure from start to finish. They also told me it could take months and made me aware of my rights right in the beginning. When I told them what I wanted they supported my decision and went ahead.
5 Stars by J.C.
The top-notch team of lawyers employed at L.Clayton Burgess took great care of my husband and I through one of the most difficult times in our lives and the results of our case far exceeded our expectations. We went with the best lawyers at the top law firm and could not be happier with the results.
It's Completely Free
Advice At No Cost Or No Obligation.
Legal Advice
With Decades Fighting For The Injured We Provide Information That You Can Trust.
Get Paid Settlement Money
Get Peace Of Mind Knowing You're Receiving The Maximum Settlement You Deserve!
Free Attorney Consultation
Speak to an attorney with no obligation.
No Up Front Cost


It's simple. No Retainer or Money Owed.
Claim management


We will manage the whole process from start to finish.
of our Clients say they would hire us in the future.
Give us a few minutes of your time before you contact your own insurer so we can explain some of the benefits, thanks.
Act Now - Take The First Step Towards A Successful Settlement.
The Law Offices Of L.Clayton Burgess Attorney's Locations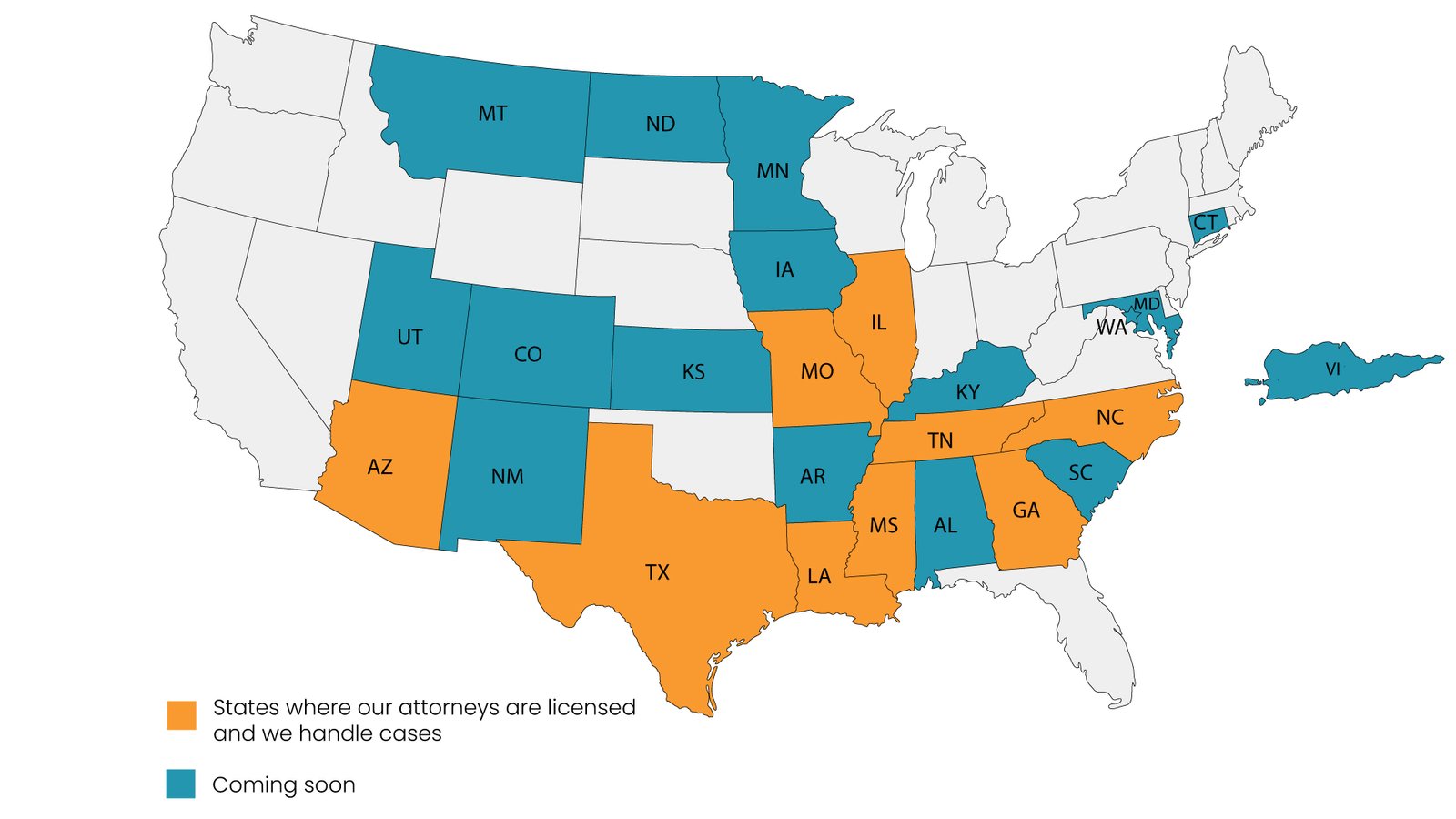 Auto accidents can devastate and debilitate lives and livelihoods. A momentary lapse of focus, irresponsible attitude, mistakes, and carelessness have the potential to change the course of one's life. Whether it involves a car or a truck, any auto accident generally leads to substantial property loss, grievous personal injuries, and even wrongful death in extreme cases.
Prevention is always better than cure. But, if one is unfortunate enough to be the victim of an auto accident, then taking all necessary preparations is of paramount importance. Proper planning and preparation are crucial for acquiring maximum settlements for bodily injury claims and property damages. Availing of decisive legal support from competent car and auto accident lawyers can aid one in preparing in the right manner.
Auto accident victims need to decide upon the correct course of action with a calm and collected mind. Besides availing of professional legal support, affected parties must think and act carefully for swift respite and satisfactory settlement.
Essential Steps To Acquiring Accident Claims
Calculating The Settlement
Determining the exact settlement amount for the damages is crucial. Failure or an inability to do so can lead to lower settlements and significant losses. Today, there are numerous tech tools available that can aid in calculating car injury settlement, total loss car insurance settlement, or rear-end car accident settlement accurately.
A list of commonly used accident settlement calculators follows:
Auto Accident Pain and Suffering Calculator
Whiplash Settlement Calculator
Car Accident Calculator
Injury Claim Calculator
Pain and Suffering Settlement Calculator
Pain and Suffering Compensation Calculator
Pain and Suffering Calculator
Average Personal Injury Settlement Calculator
Knee Injury Settlement Calculator
Car Settlement Calculator
Truck Accident Settlement Calculator
Rear-End Collision Settlement Calculator
Car Accident Claim Calculator
Each and every one of the calculators and settlement tools mentioned above takes into account multiple factors while calculating the total settlement amount. Except for pain and suffering settlement and compensation calculators, all other calculators take into account medical expenses and future loss of income alongside pain and suffering.
Medical Expensesà Expenses include hospital bills, medicinal expenses, surgery and test expenses, ambulance, orthopedic, chiropractic, or any specialized medical treatment, etc.
Lost Income àThe amount of money lost from missed days at work due to injuries. This includes missing out on potential job opportunities.
Pain and Suffering àThis multiplier ranges between 1.5 and 5 and includes emotional distress and inconvenience.
Most calculators use the following formula for calculating settlements, Pain and Suffering Multiplier * Medical Expenses + Loss of Income = Injury Settlement
(Pain and Suffering is generally calculated from the time of the accident to the completion of all medical treatment).
Next up, here's a list of things to do that can ensure proper compensation of bodily injury claims, car injury settlement, and other uninsured motorist claims.
THINGS TO DO
Seek medical help from qualified medical personnel. Ensure proper diagnosisand treatment of your injuries. All such medical information is essential while settling claims or during a legal hearing.
File a report with the police. Cooperate with the authorities for proper investigation to ease any legal proceedings later on.
If possible, take photos of the accident, the vehicle condition, and all injuries. And, if there are any witnesses, try to get their contact details too.
Get in touch with legal personnel as soon as possible.
Affected parties in an accident are almost always eligible for compensation. However, insurance companies make it difficult to successfully settling of such claims. Experienced car accident and auto accident attorneys can provide critical assistance in such matters.
At onlinecaraccident.claims, we have highly experienced legal professionals with a stellar track record ready to assist you in tackling any kind of auto accident. Experienced auto accident attorneys work on a contingency fee basis and offer astute assistance, irrespective of the circumstances.
Connect with us to schedule a FREE case evaluation!
Call Straight In:
(877)-234-7573
Results are not guaranteed and every claim is different.
DISCLAIMER: An attorney-client relationship is not created when you call or submit a web form. Services are not available in all states. The Law Offices of L. Clayton Burgess principal location is at: 7515 East First Street, Suite 117, Scottsdale, AZ 85251. The The Law Offices of L. Clayton Burgess is licensed in North Carolina, Tennessee, Georgia, Mississippi, Louisiana, Texas, and Arizona and will affiliate with locally licensed attorneys when needed.